Just 24 hours after the Cockburn Cougars women made history with a first ever NBL1 West regular season championship, the Cockburn Basketball Association had a night to remember at the league and Basketball WA Awards Night on Saturday.
By the end of the evening, the Cougars' NBL1 program was recognised with Tyrone Thwaites named Coach of the Year, Sarah Mortensen making the All First Team and Steph Gorman named Best Defensive Player.
Then to top it off, the Cockburn Basketball Association was named the Association of the Year, Andrew Cooper was named High Performance Coach of the Year, Vanessa Chamberlain the High Performance Volunteer of the Year, and Amelia Corasaniti the High Performance Athlete of the Year.
ASSOCIATION OF THE YEAR
To start with, for Cockburn to be named Association of the Year from Basketball WA is something that chief executive Tyrone Thwaites is tremendously proud of in recognition of how far the organisation has come over the past five years.
"It's a really nice thing and it's a credit to our board of directors led by Trav French to all our managers, our participation team who continue to grow the sport, our competitions team and our managers Brent Dawkins, Mel Rainey and Michelle Bradford," Thwaites said.
"They've put in so much effort and Michelle's been there with me since the very start, five and-a-half to six years ago now.
"For our club broadly to be recognised and that includes all the way down to our junior clubs and our volunteers, is a really nice feeling and it helps all of those who have been in the club for a period of time to feel like it's come full circle from where we were. It feels like we're back on the map again which is a really nice feeling."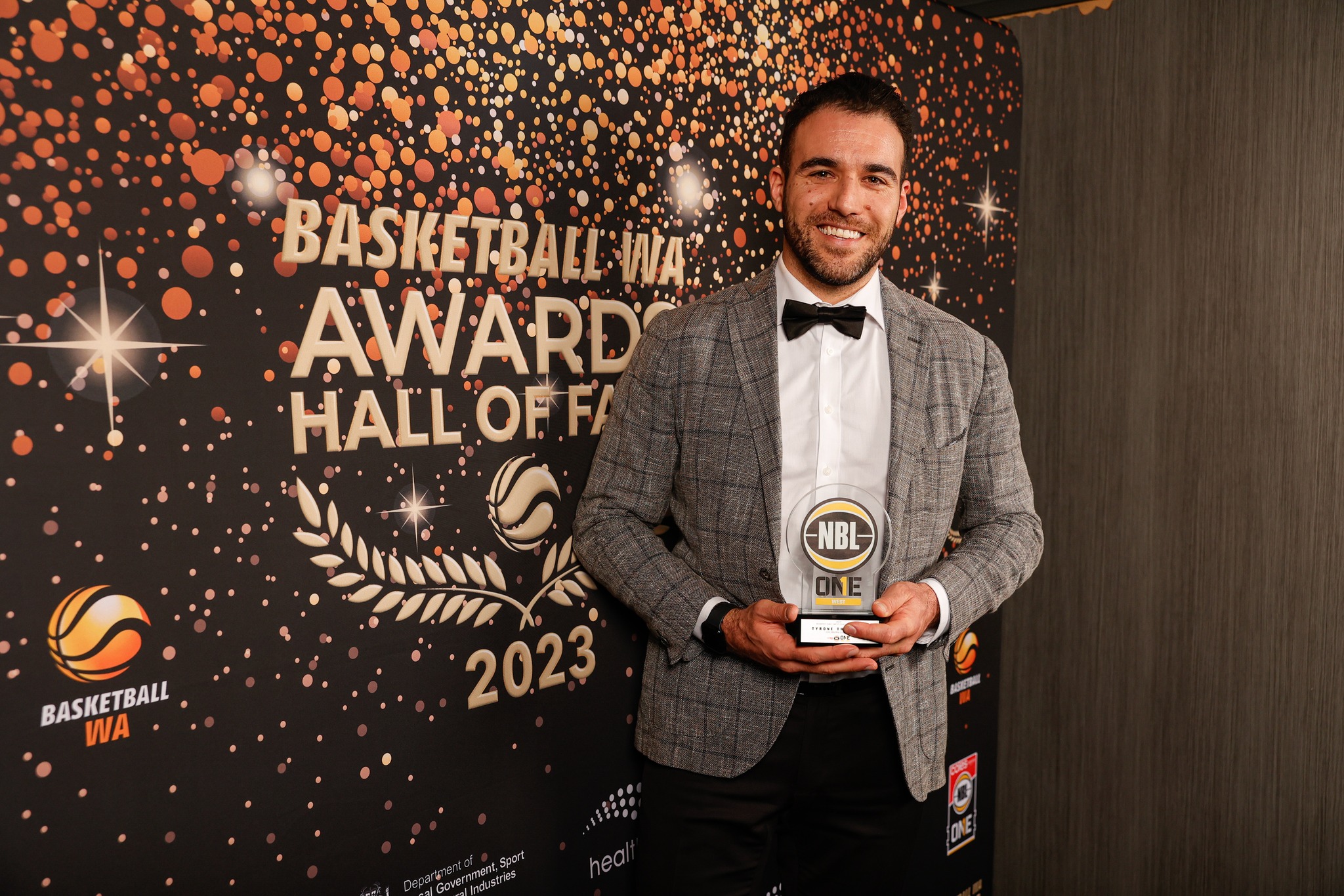 COACH OF THE YEAR
As for individuals recognised for their efforts during the 2023 NBL1 West season, the first was women's head coach Thwaites himself.
Having led the Cougars to a first ever regular season championship and the club's best ever record of 18-2, it was no surprise to see him named Coach of the Year, but he credited the team behind him for the honour.
"We're in a really tough league with a lot of good coaches and we've obviously had a great year, and are winning games," Thwaites said.
"I don't know how Simon Parker does it every year, it's really a stressful thing to do being on top but it is a really nice thing to be recognised by your peers in the league and the captains as well.
"But ultimately if it had have gone to Simon Parker it would have been equally an outstanding result  because he has his team in contention every single year.
"Marcus Wong would have deserved it because he has backed up what he did last year and people like Vlad Alava or Jonelle Morley should be in the conversation.
"It's a really nice piece of recognition but ultimately those sort of awards are just a reflection of the people standing behind you and the club you have behind you. I have a pretty special group behind me and ultimately we care the most about what happens in three weeks' time and then this can be a nice thing to look back on when I finish coaching one day. Until then, there's business to finish."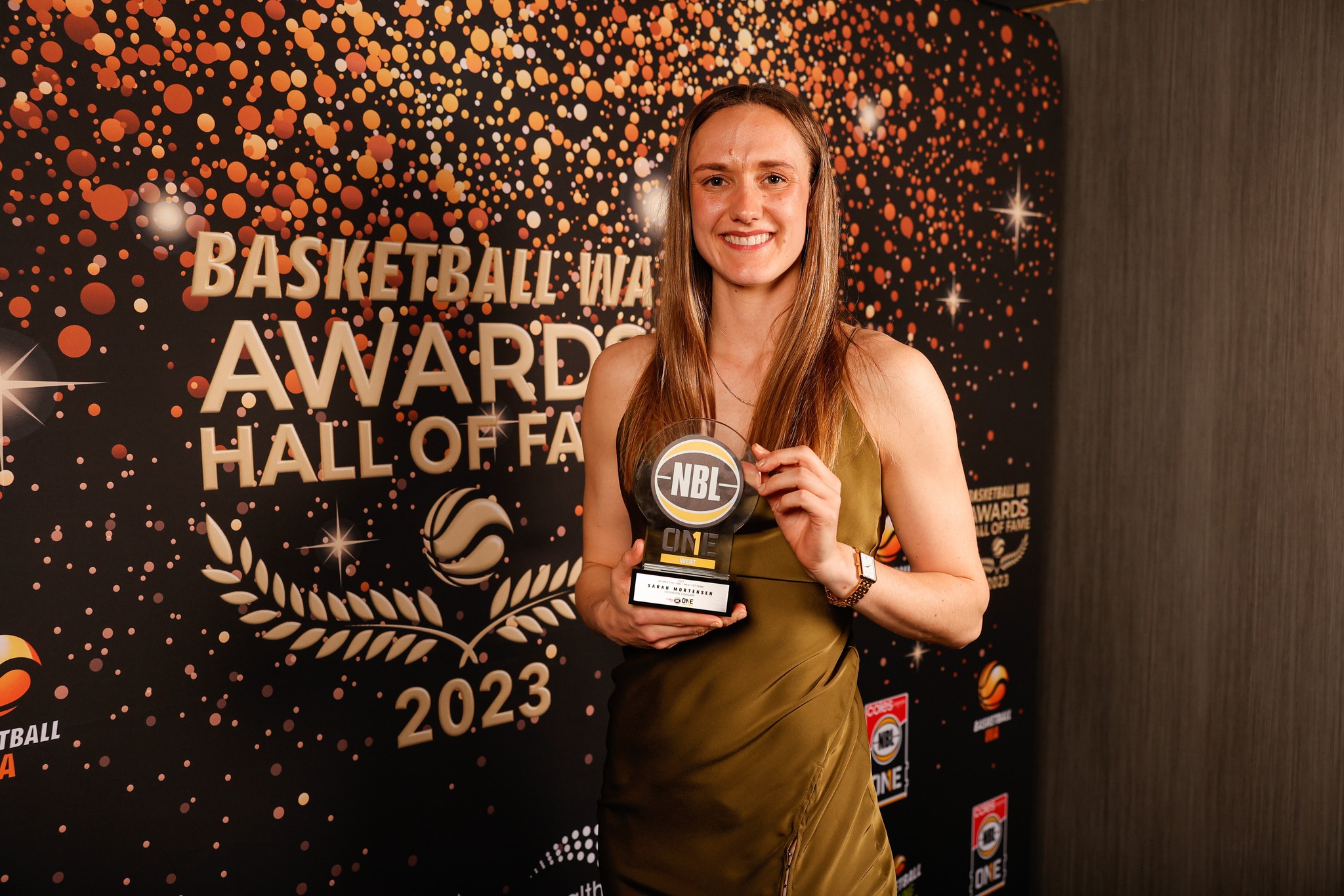 ALL-FIRST TEAM
Danish import Sarah Mortensen had a brilliant first season with the Cougars to put herself right in contention for the MVP award and she was the league's leading scorer going at 24.8 points a game.
That included a dazzling end to the regular season from Mortensen averaging 31.7 points over the last seven matches and as a result of averaging those points with 11.2 rebounds and 2.8 assists, she was named part of the All-First Team.
Mortensen made up the team alongside Willetton's Alex Sharp, Rockingham's Mehryn Kraker, Warwick's Stacey Barr and Joondalup's Teige Morrell.
"I would be very surprised if anybody left her out of their First Team as well," Thwaites said.
"It was a really outstanding achievement for her and I keep on saying this, she's the best cultural fit I've had as part of a program both within the team and the whole program as well. It's incredibly well deserved after what was a really good season for her."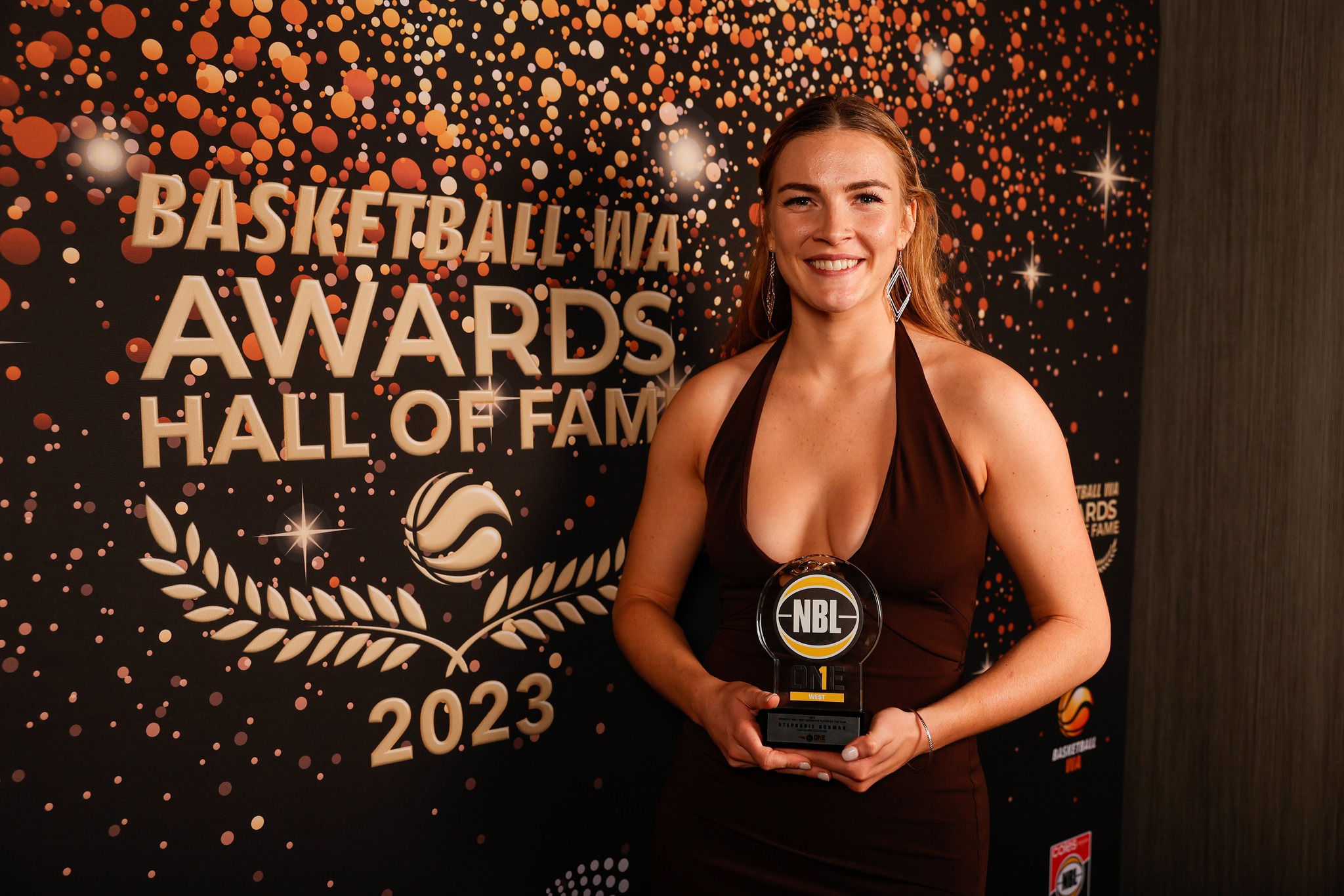 BEST DEFENSIVE PLAYER
From the very first game of the regular season when Steph Gorman pulled on a Cougars uniform for the first time against the Willetton Tigers, coach Thwaites saw a Best Defensive Player candidate with her.
That was the plan when he signed her as well with the Cougars looking to become significantly better defensively, and throughout the course of the season that happened and Gorman was at the forefront of it all.
She did some outstanding individual jobs on a range of players from Darcee Garbin to Robbi Ryan to Caitie Jones to Stacey Barr and plenty in between, but it was about much more than just those roles.
Gorman proved herself not only a standout individual defender, but a terrific team defender who could get in the passing lanes, a strong rebounder, and for Thwaites at least, an obvious winner of the Best Defensive Player award.
"It was one of the two things we spoke about when we brought her over. We knew she was an outstanding shooter of the ball and we also knew she could guard the other end of the floor as well," Thwaites said.
"She's much more multi-dimensional than that, but they were the two focus points. We talked about how her job was to come in every week and lock up the team's best offensive player and we didn't have that last year.
"To have someone of her capability do that this year, she does it in a number of ways. She does it off the ball, does it on the ball, she's able to jump lanes and she's also able to go and keep outstanding offensive rebounders off the glass. The best defensive player is not about just jumping lanes or just rebounding or locking people up, it's about being multi-faceted and she's that."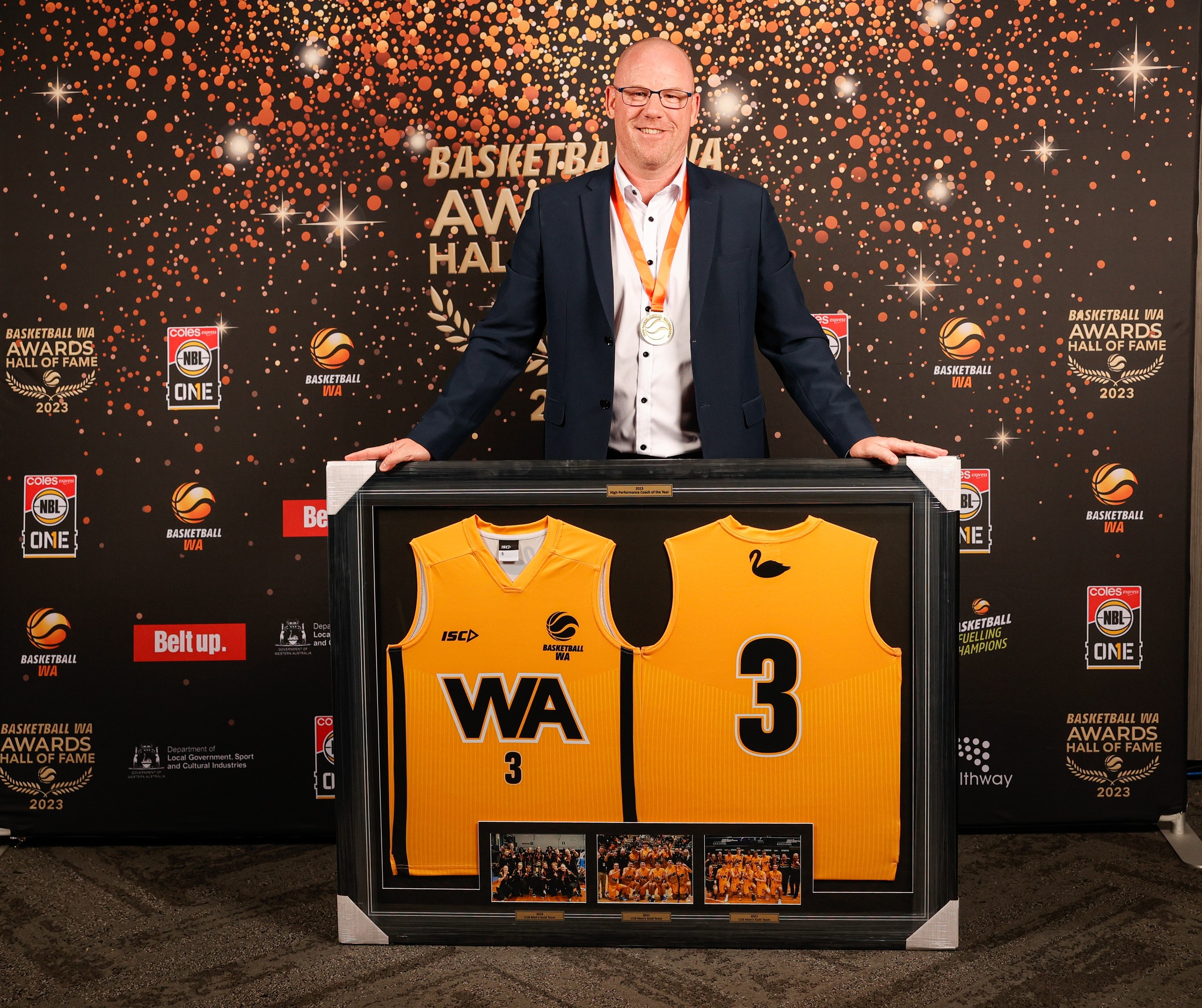 HIGH PERFORMANCE COACH OF THE YEAR
What Andrew Cooper was able to do this year while dealing with the devastating loss of wife Vanessa defies description.
It began when he led the Western Australian team to the under-20s national championship in February before then returning to lead the Cougars through an eventful NBL1 West season.
He was announced the High Performance Coach of the Year on Saturday night and Thwaites couldn't be more proud of him.
"For the year that the guy's had, to navigate a national championships in February when Vanessa was as sick as she was, to then grind out a pre-season into the start of the season, I don't think anyone could imagine what he was going through," Thwaites said.
"So for him to be recognised for the outstanding contribution he's made to high performance sport in the state is a real credit to him, and we're really proud of him."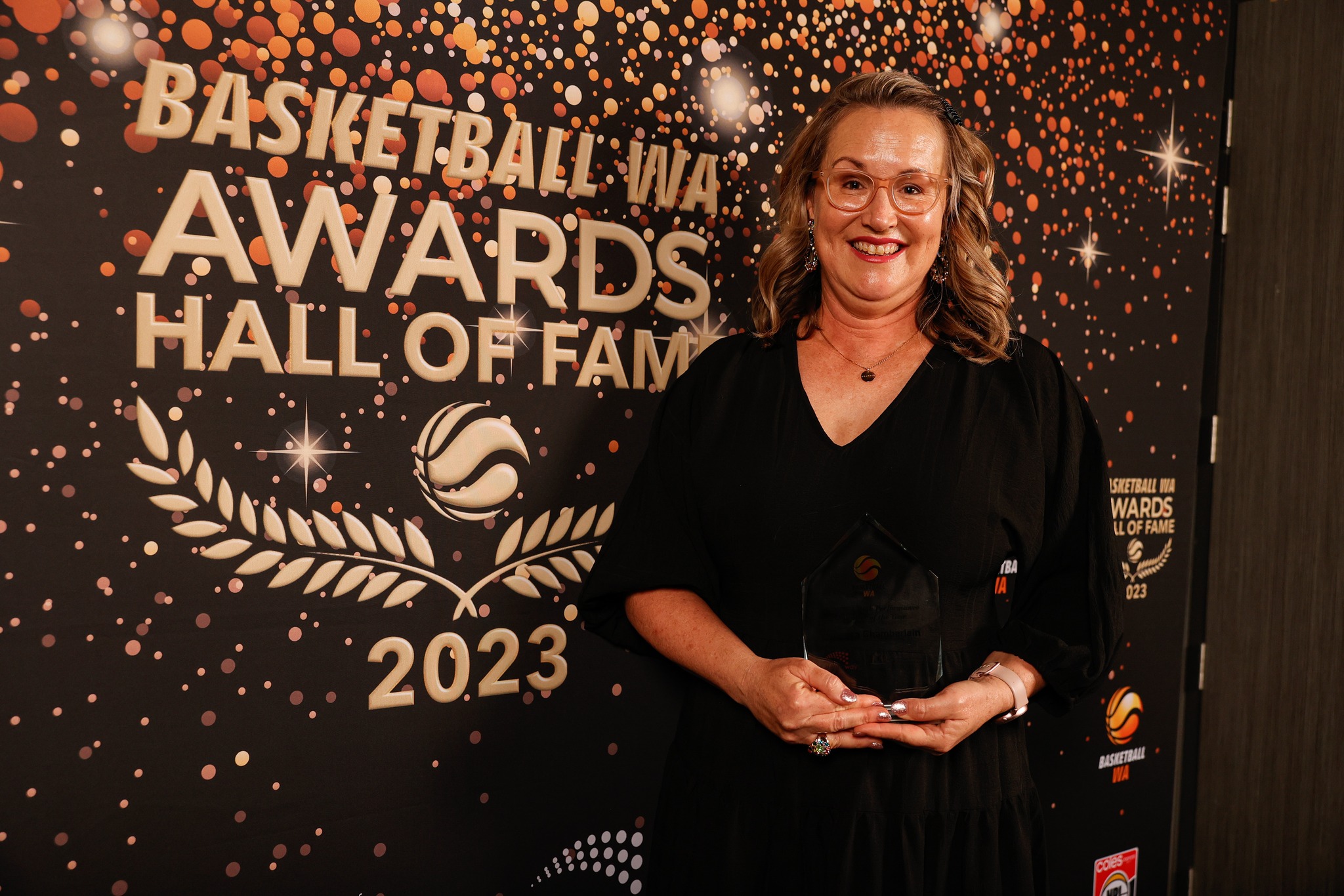 HIGH PERFORMANCE VOLUNTEER OF THE YEAR
The sweep of the High Performance awards for the Cougars continued with Vanessa Chamberlain named the Volunteer of the Year award, and for Thwaites it was a long time coming.
"Vanessa's been part of the club for three or four years now and I first met her when I was coaching her son Kye and I was the head coach of the 16s metro boys with Andrew (Cooper) the assistant coach," he said.
"So there's a bit of history there, but Kye being in the team was the introduction to high performance, and she found a passion for volunteering, and was my NBL1 manager for two years. Then she moved into high performance sport and has managed countless teams.
"She's an efficient operator and I've never met anyone quite like her, and I think she managed two state teams this year. That's just crazy and she deserves the recognition, and probably long overdue."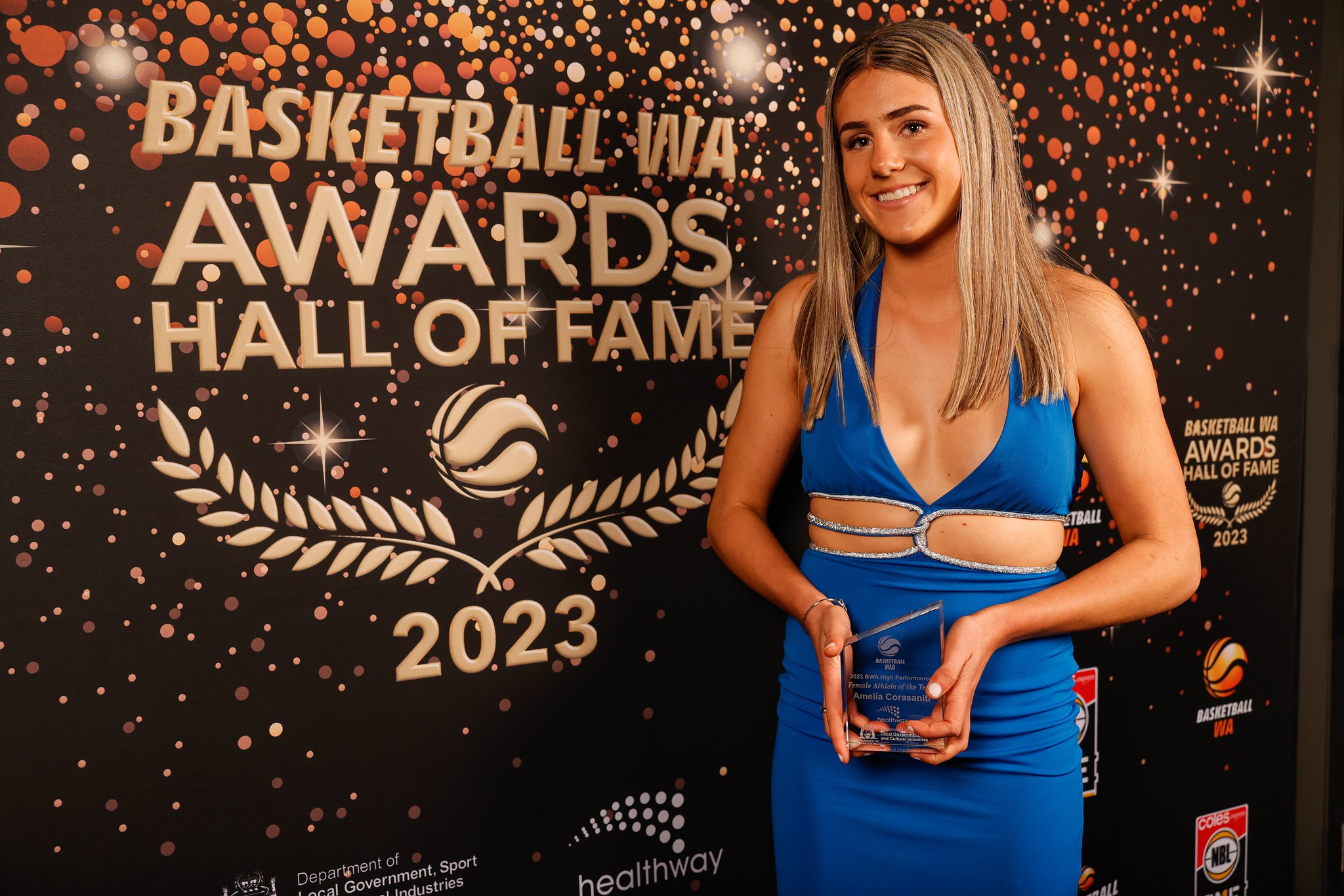 HIGH PERFORMANCE ATHLETE OF THE YEAR
Another award that went the way of the Cougars was Amelia Corasaniti being named to the High Performance Athlete of the Year after a year that has seen her once again represent WA with distinction, move from Narrogin to Perth and be a key part of the Cockburn NBL1 team.
"I'm bloody happy for the kid from Narrogin. She still wears her Narrogin socks everywhere she goes and she's going to just keep getting better we know that," Thwaites said.
"She's still a baby in the reality of basketball and her career, but to be recognised as a bottom ager for her performance at nationals, and carrying that country team and earn an invite to the Sapphires camp is really exciting for her.
"She has pro qualities about her and over the next few years that will come to life, but to get a little bit of reward after disappointingly missing out on the under-16 Aus team is really nice for her."